spring 2022 | Curtis Lee, Johnathan Cassady, Jack Cameron, Karan Shah, Will Foy, Yash Mittal, Max Stockdale
Collaborative NFT project
Retro Cartoon Crew (RCC) is an NFT project on the Solana blockchain. As A lead designer, I led the concept development, branding, and the creation of social media assets to develop the vintage rubberhose style collection. Over 3 months, we worked on the story, branding, PR strategy, and oversaw the designing of our themed website, social media, and posters. 
branding | User research | marketing
tools: procreate | figma | Illustrator | HTML/CSS
Retro Cartoon Crew
is a return to the child that lives within each of us. In this mysterious yet familiar artwork, we rediscover our lost love for old cartoons and forgotten characters through a modern pop culture lens.
We drew

250+

attributes and used Python to randomly mix these attributes to generate 5,000 individual NFTs, few of which are animated.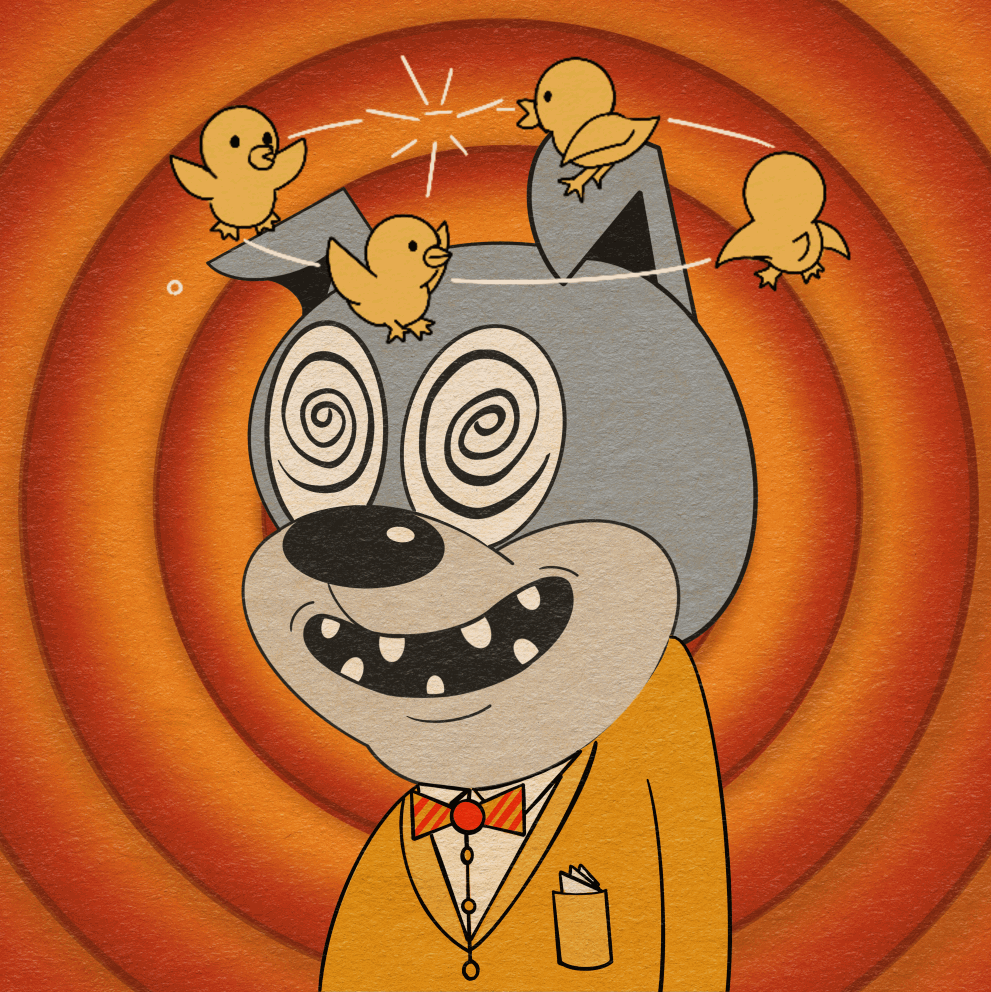 designed social media posts and devised a

3-week

 PR project reveal strategy via

Twitter

, the most popular social media platform for NFT projects and cryptocurrency related content. 
Our user research was conducted through
Discord voting
and it informed the art style that is effective in communicating the RCC brand identity.
We decided on which
hand-drawn attributes
to incorporate in our collection based on the votes from our Discord community. In addition to this, our Discord and Twitter community also gave us qualitative feedback on our iterations. Our discord server at that time had
3,400+ members
and our Twitter profile had
1,000+ followers
. 
Our themed website was designed to exemplify the visual aesthetic of our brand. We used
vintage textured paper
as the background and incorporated design assets like a
vintage camera film carousel
. We also illustrated a retro TV to display on the loading screen to communicate the RCC brand identity on the first glance.​​​​​​​
To create a delicate balance between the elegance of
old cartoons
 and the glamor of modern pop culture, our bright colors are softended with vintage patterns and art styles like the
Rubberhose
. Our typefaces compliment the retro linework of our patterns and illustrations.