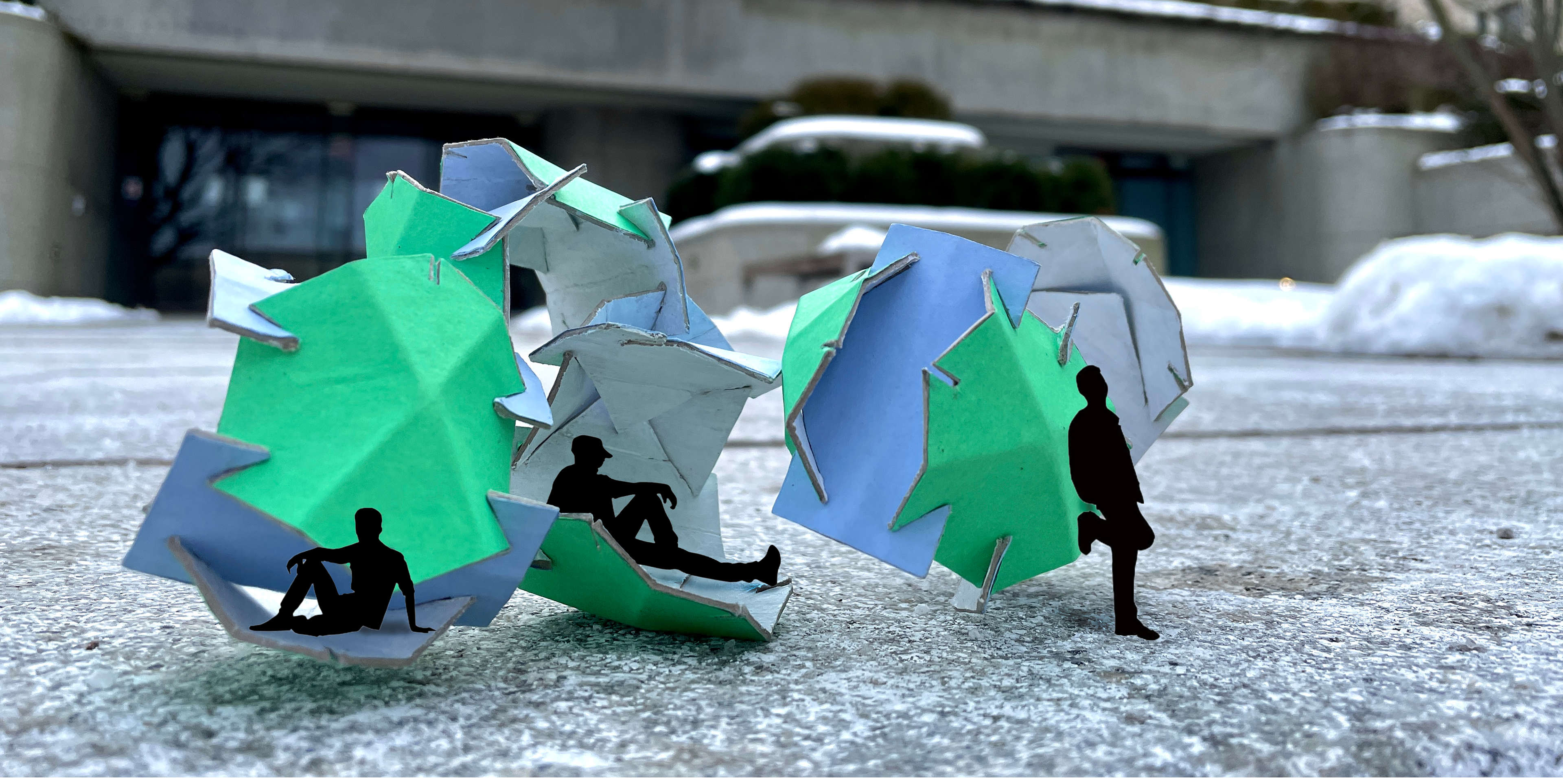 Experimenting with 2D modules to create a 3D structure that has visual complexity and exploring how people perceive and interact with the environment
Physical Prototyping  |  User Research  |  Interaction Design
Developing geometries, experimenting with forms, designing interactions, prototyping solutions, communicating ideas
Using chipboard to create these pieces, I decided to start with simple shapes with two to four connecting sides. Getting inspiration from the natural world, the first module I made resembles the structure of a beehive. The second L-shaped module was inspired by Frank Lloyd Wright's architecture and the third diamond shaped module was folded to create more depth. After experimenting with these different modules, I found how simple pieces can come together and create more complex forms.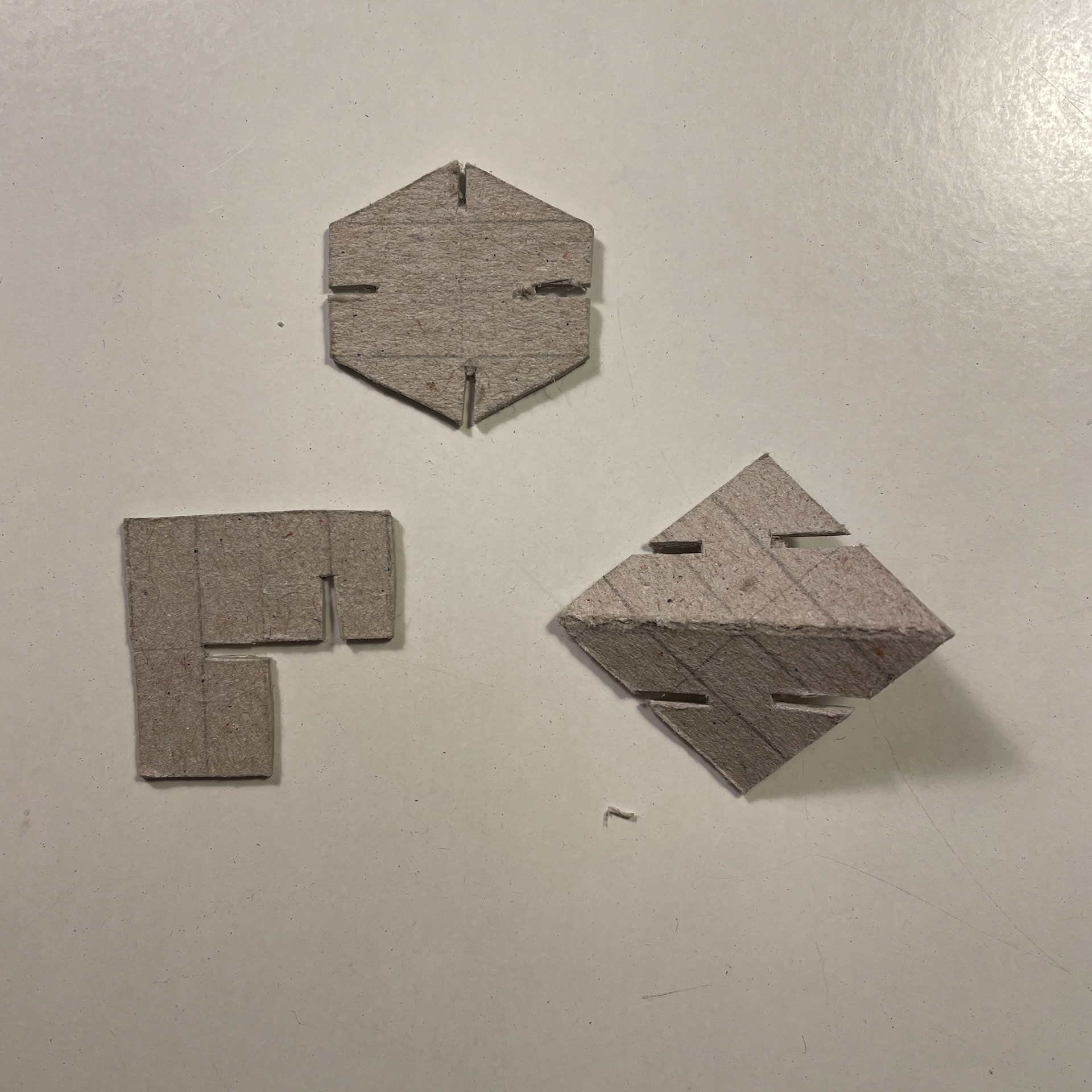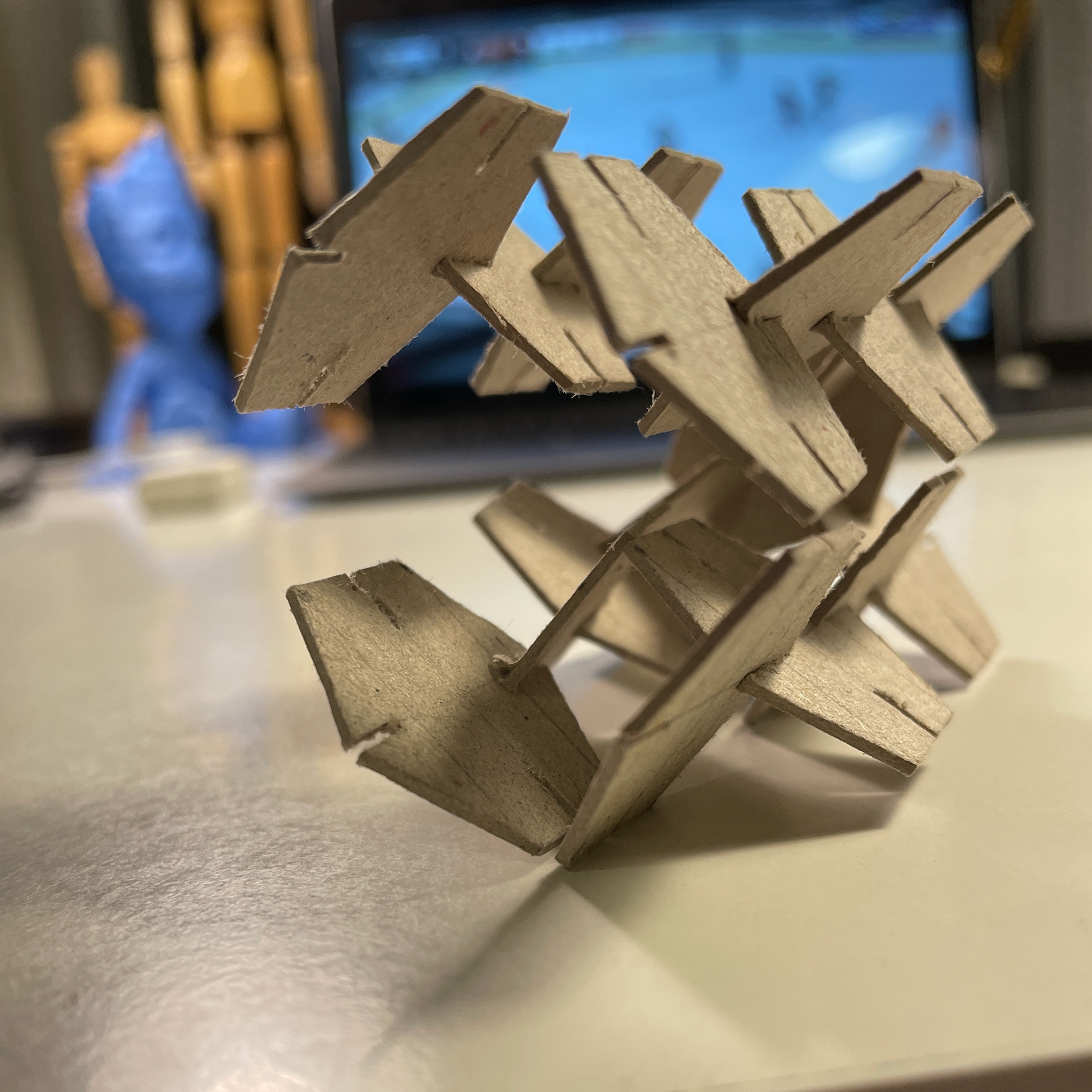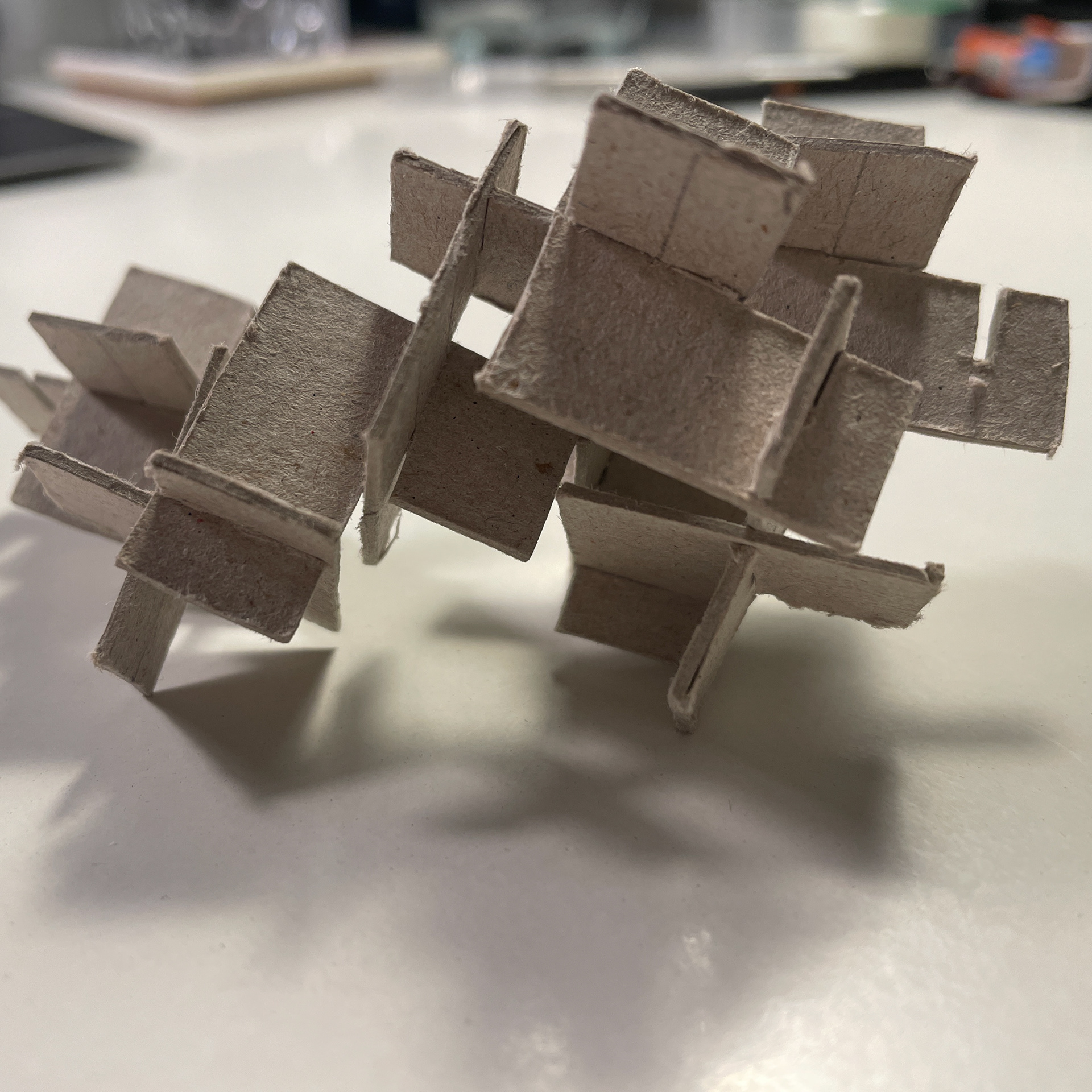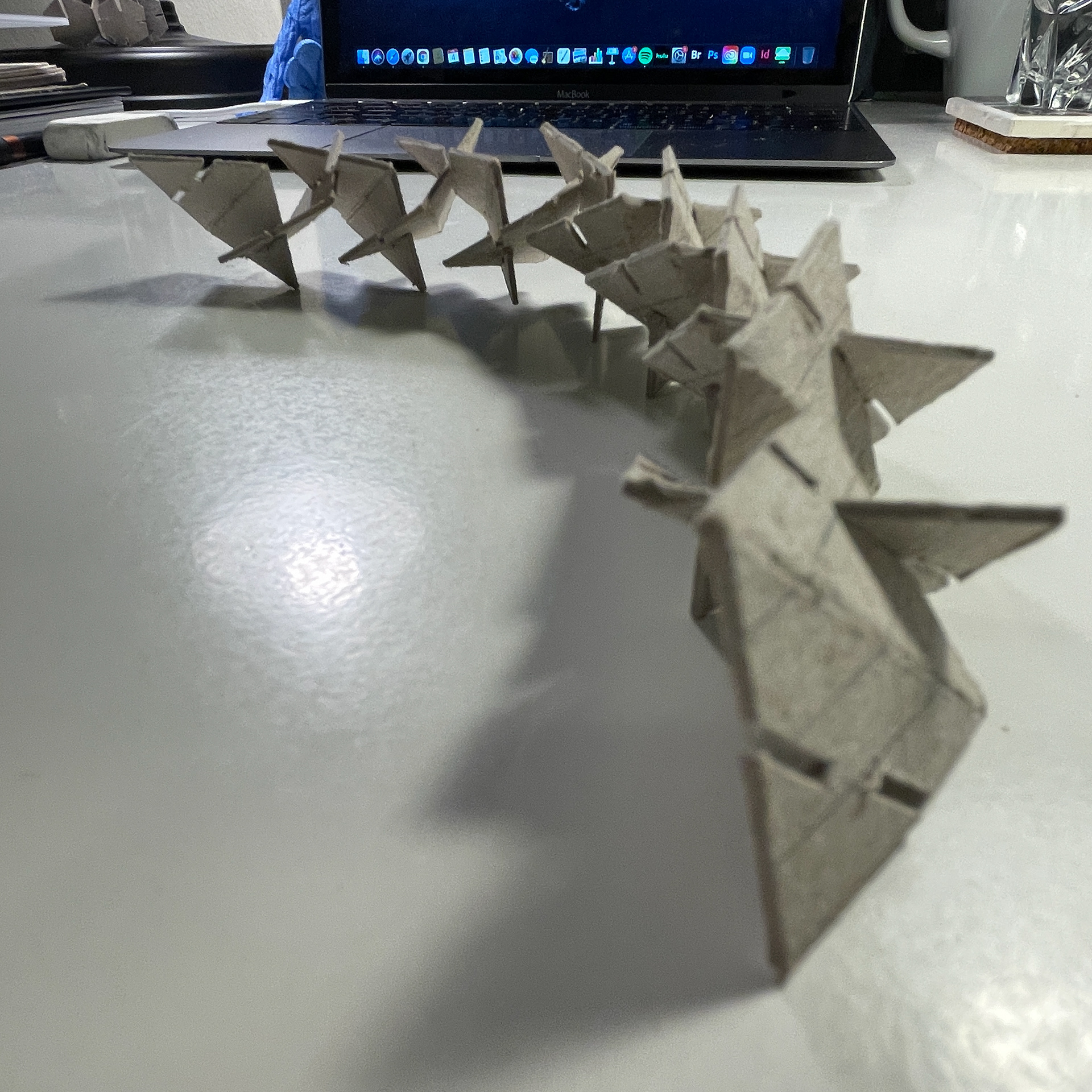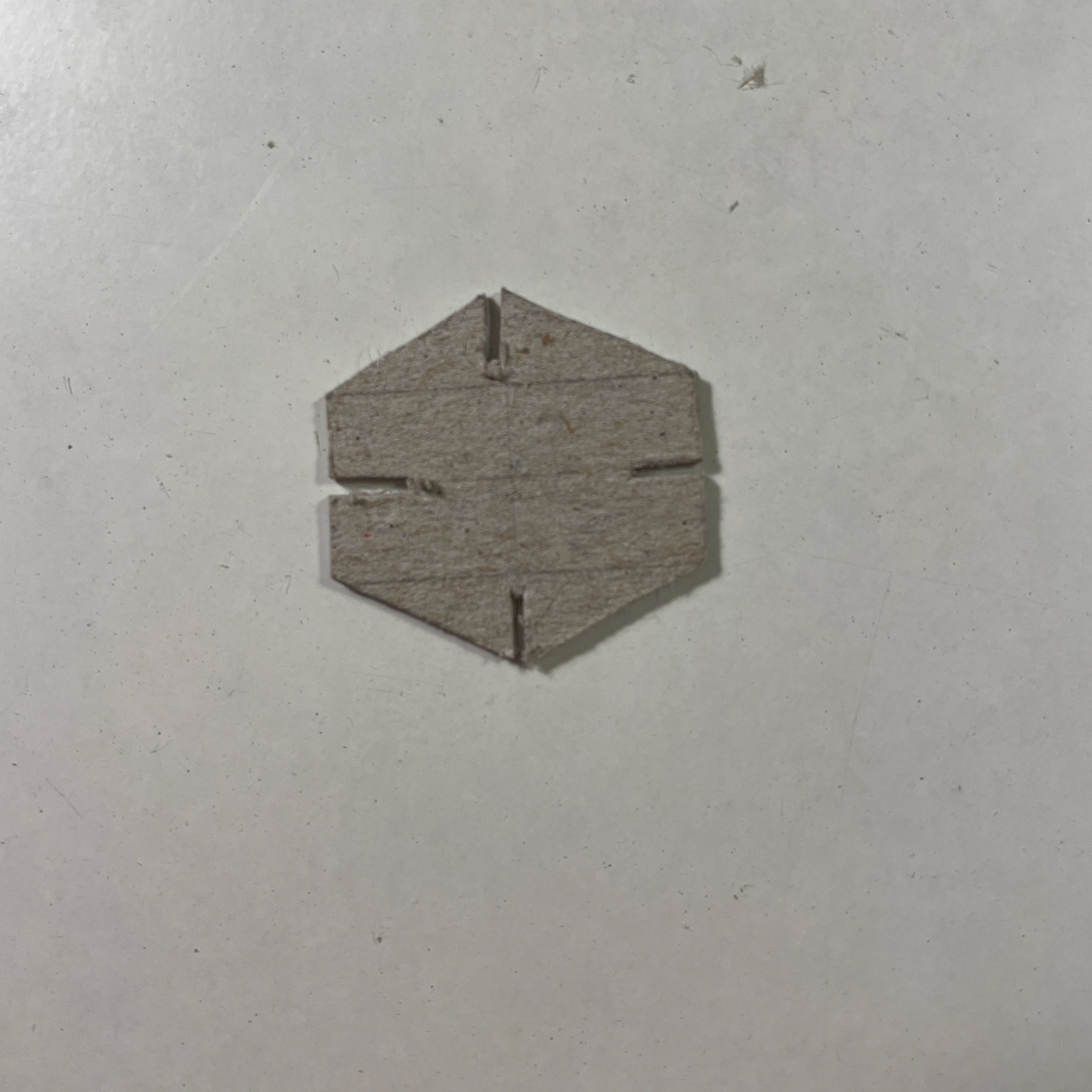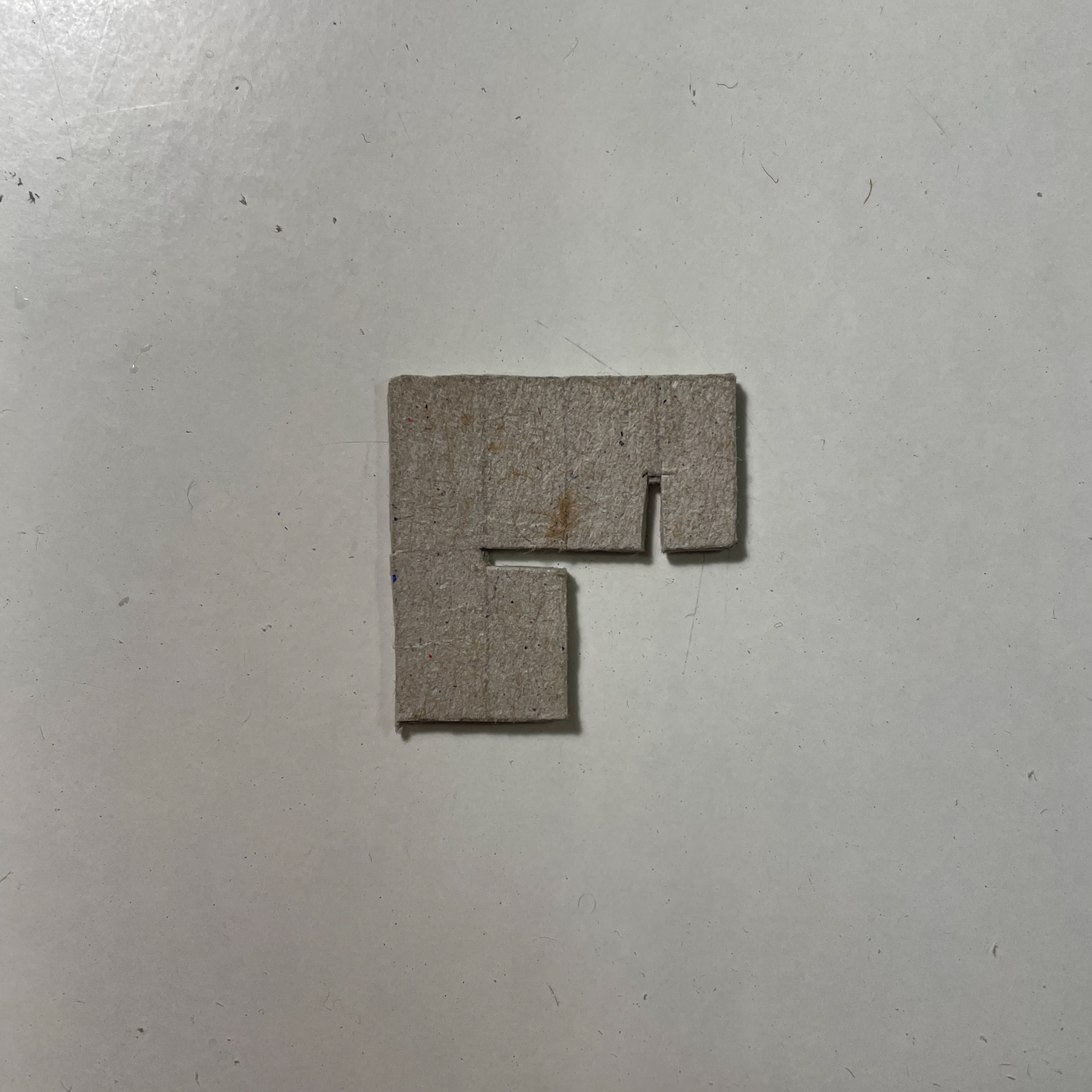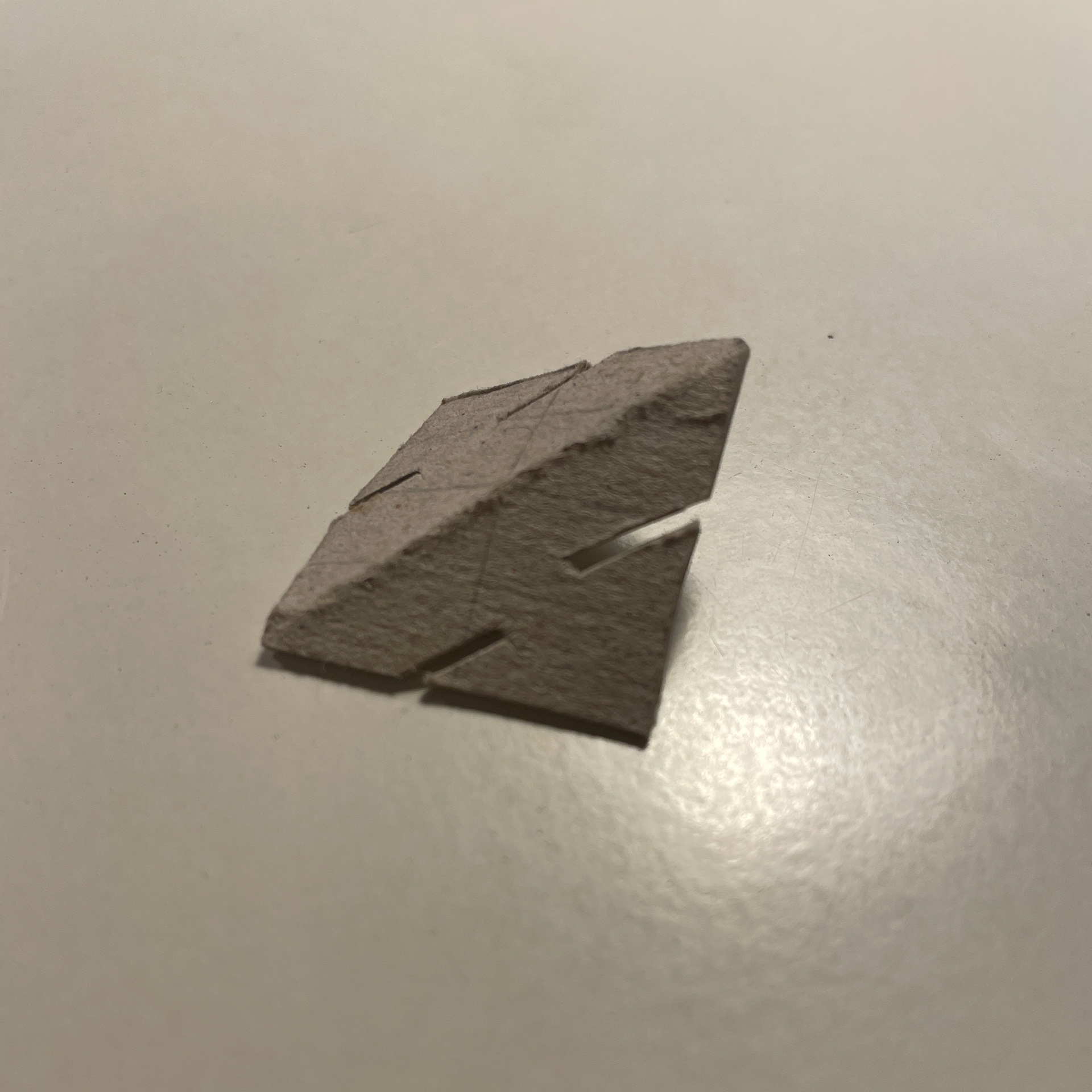 After further exploration, I came to these two modules for my final design. By creating more folds and angled slots, I was able to create more interesting structures. This allowed more depth and the creation of a more organic form that can branch off in multiple directions.
Combining these modules, I created this organic form that felt very fluid but with structure to it. The intersecting pieces also formed these nooks which would be an interesting part of the interaction. By having the folded modules, the overall form feels more comfortable and encourages interaction with the space. I also had to consider how lighting affects the structure and the impact on the surrounding area.
My initial idea was to make this an outdoor play area with the goal of climbing this structure. After some feedback, I considered the scale sculpture and decided to make it a place for rest in more of an urban setting. With "rest" being the goal, I researched how color affects emotion and decided on these shades of blue and green. To create a more cohesive effect, I also painted the inside of the modules white.