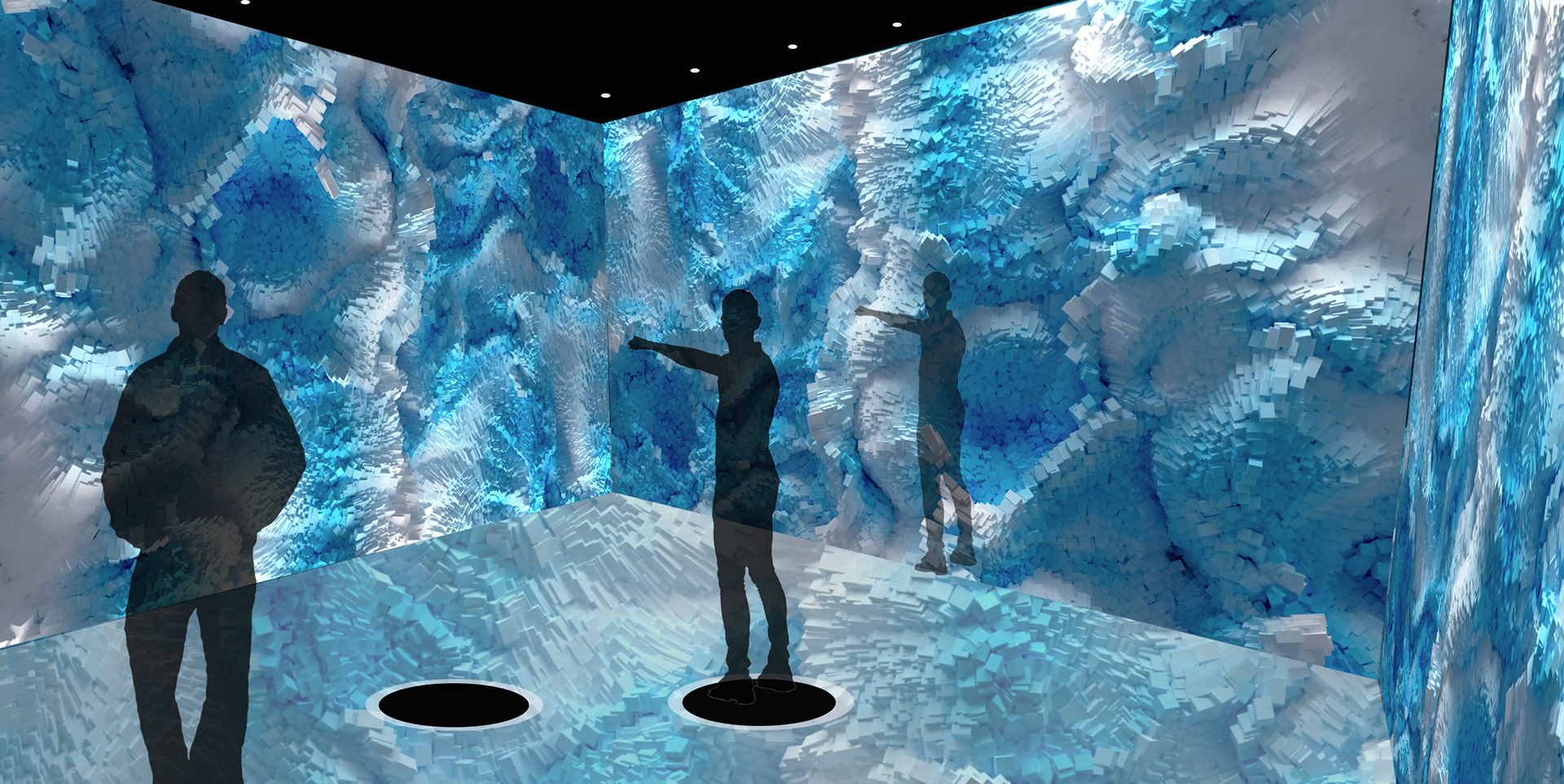 A temporary exhibit featuring a local artist's work combined with digital technology to enhance the visitor's experience
​​​​​​​
Interaction Design  |  Storytelling  |  Rapid Prototyping
Exploring local museums, helped to get a better idea of layout and specific design elements to consider. Referencing the Van Gogh experience and other immersive exhibits, I found that the auditory aspect plays a substantial role to evoke emotion and connect with the viewer. Focusing on the user experience, I wanted to create a story to draw people in and make them feel comfortable within the space.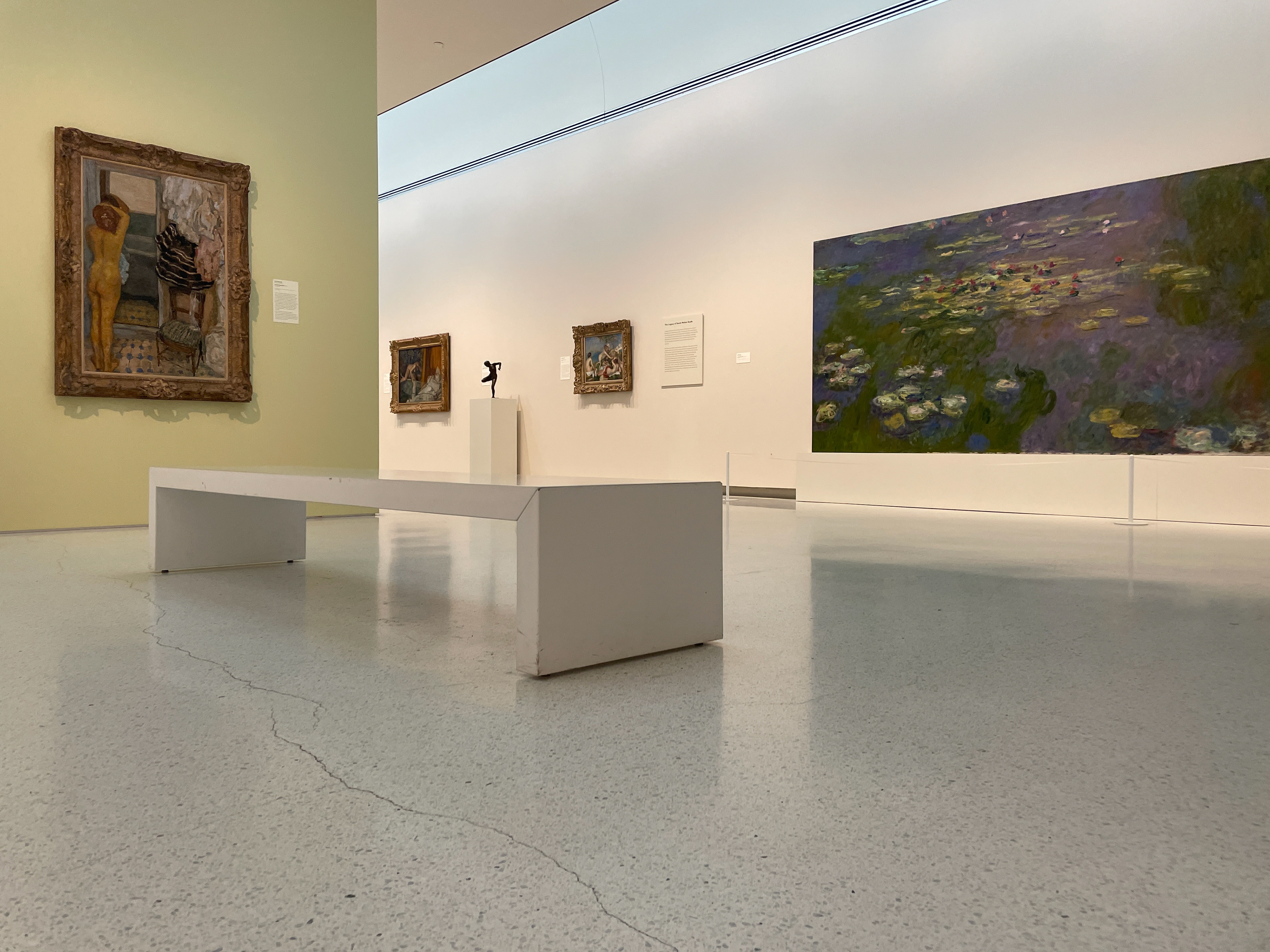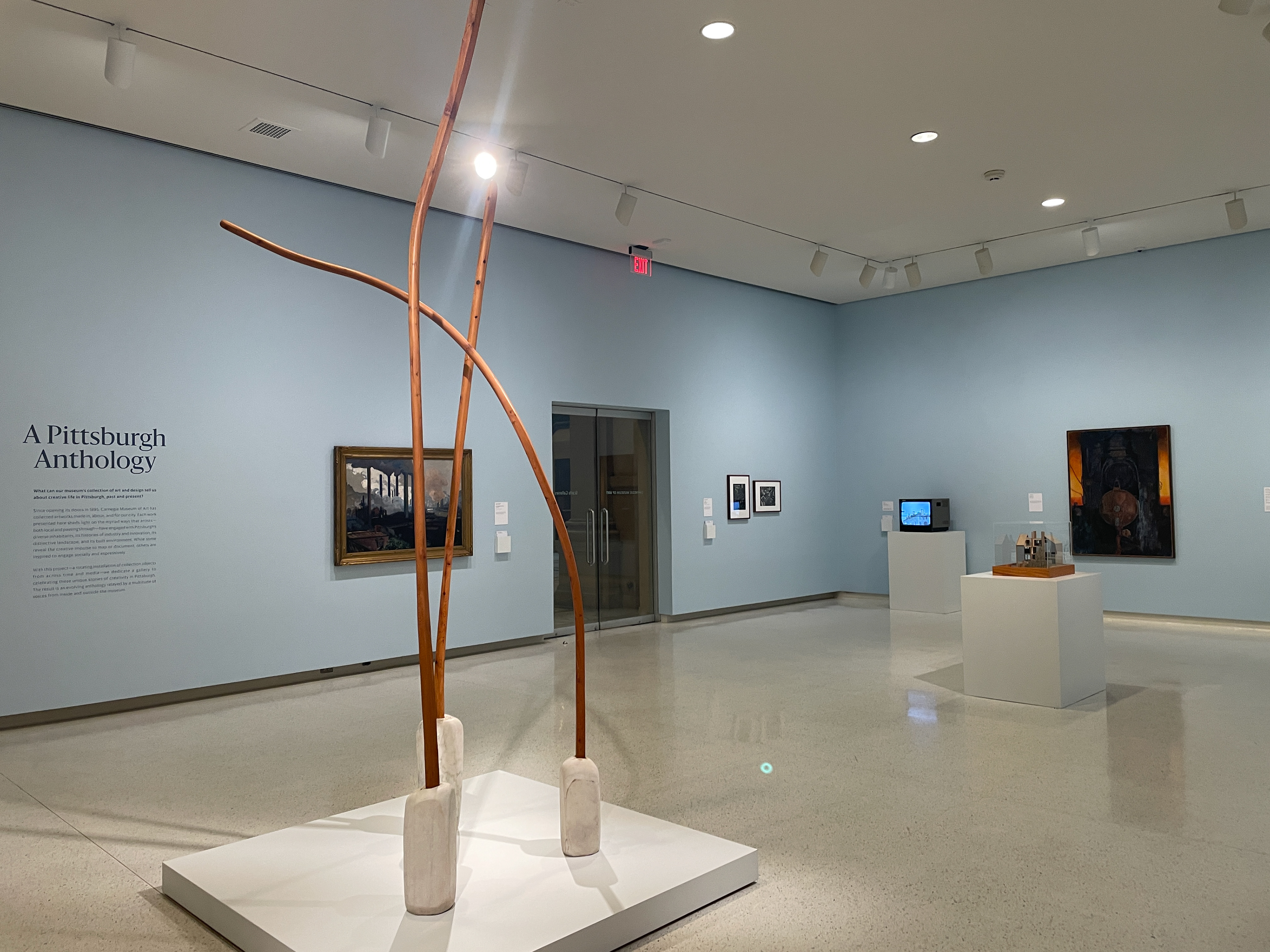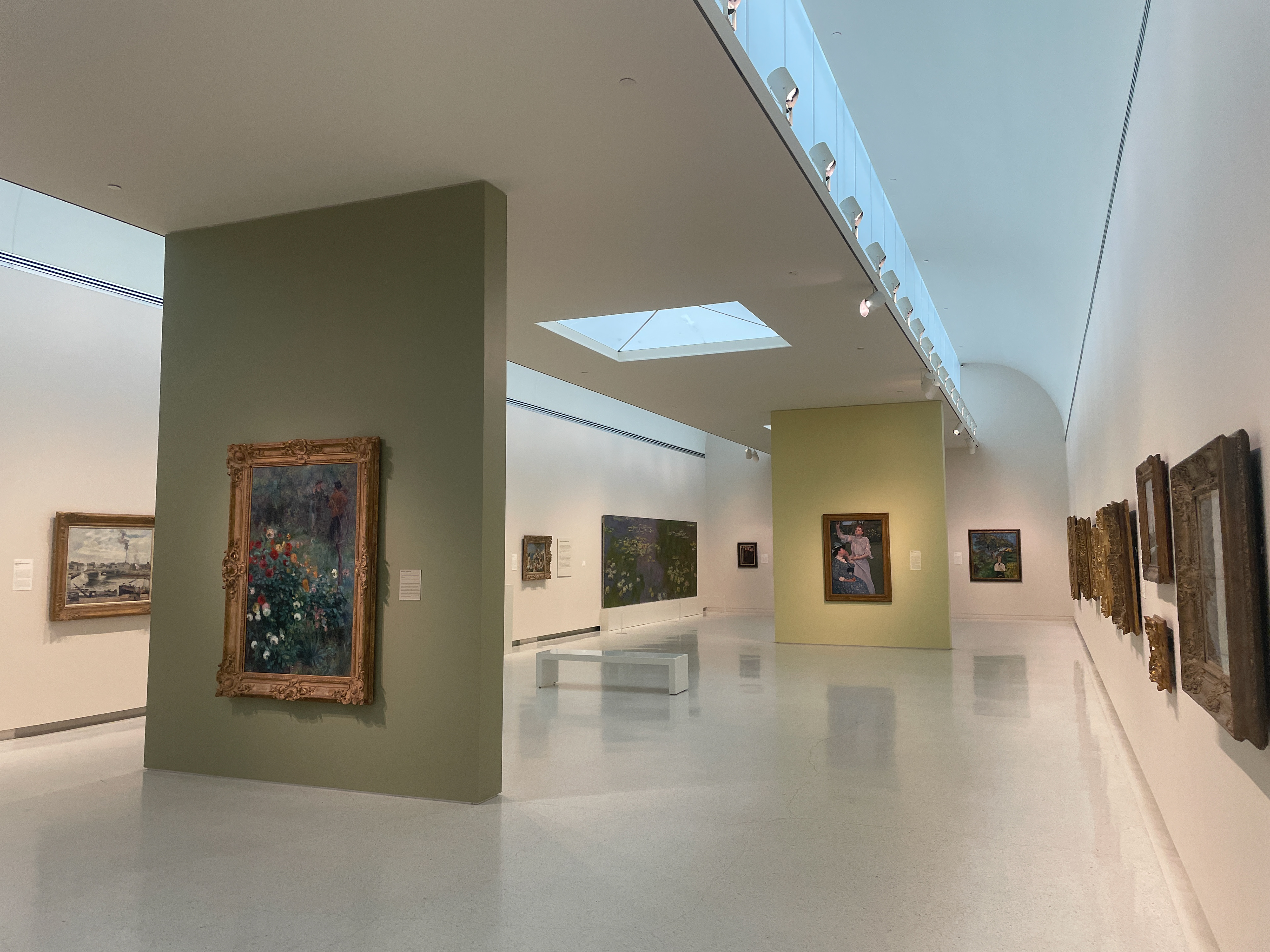 Peters works with 3D printed ceramics and crafted clay to create fascinating patterns and interesting shadows. Starting with a single 3D printed unit, he wall mounts his pieces to create a growing effect. At the intersection of architecture, art, and fabrication his pieces focus on growth rather than perfection. Integrating digital coding, custom tech, and clay he creates an interesting experience where the viewers are able to touch the artwork and learn from it.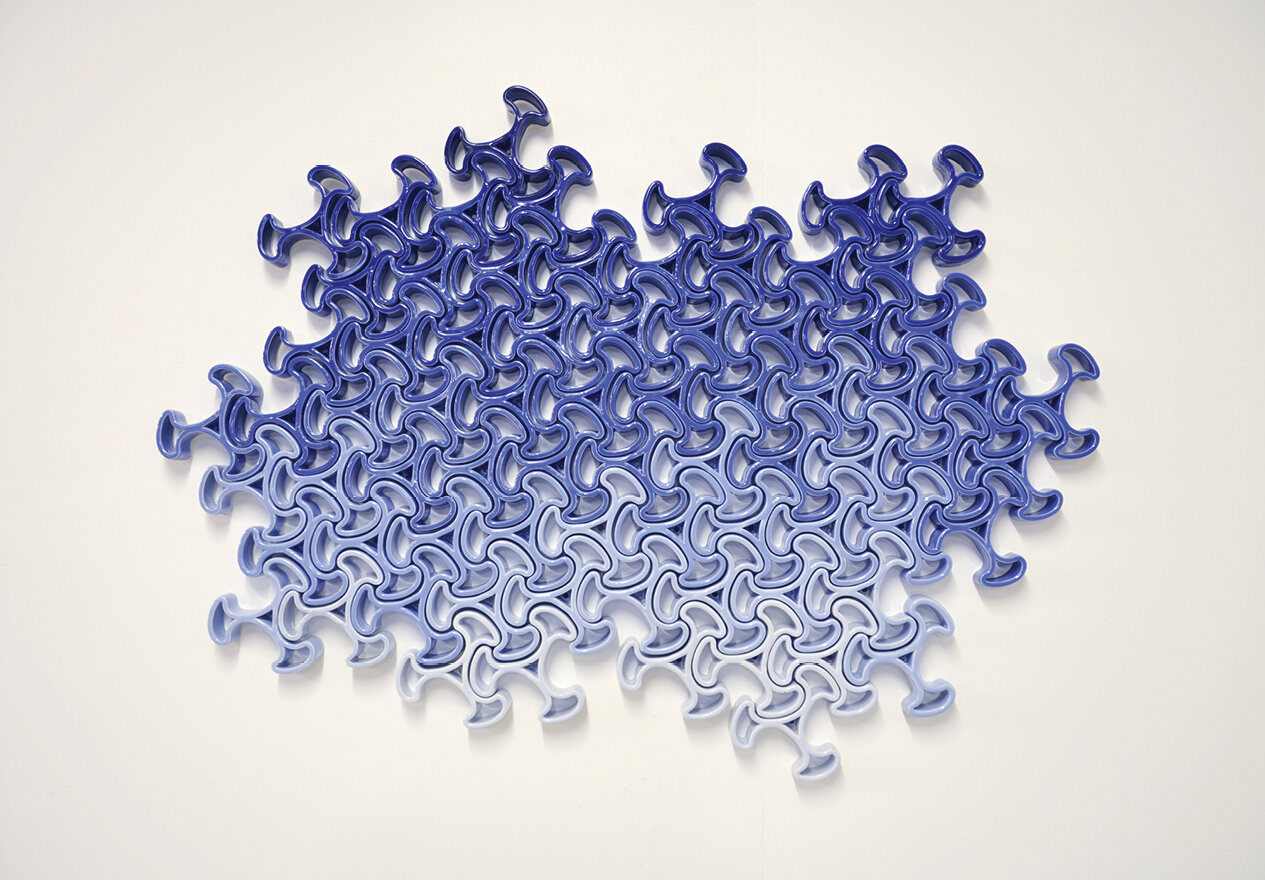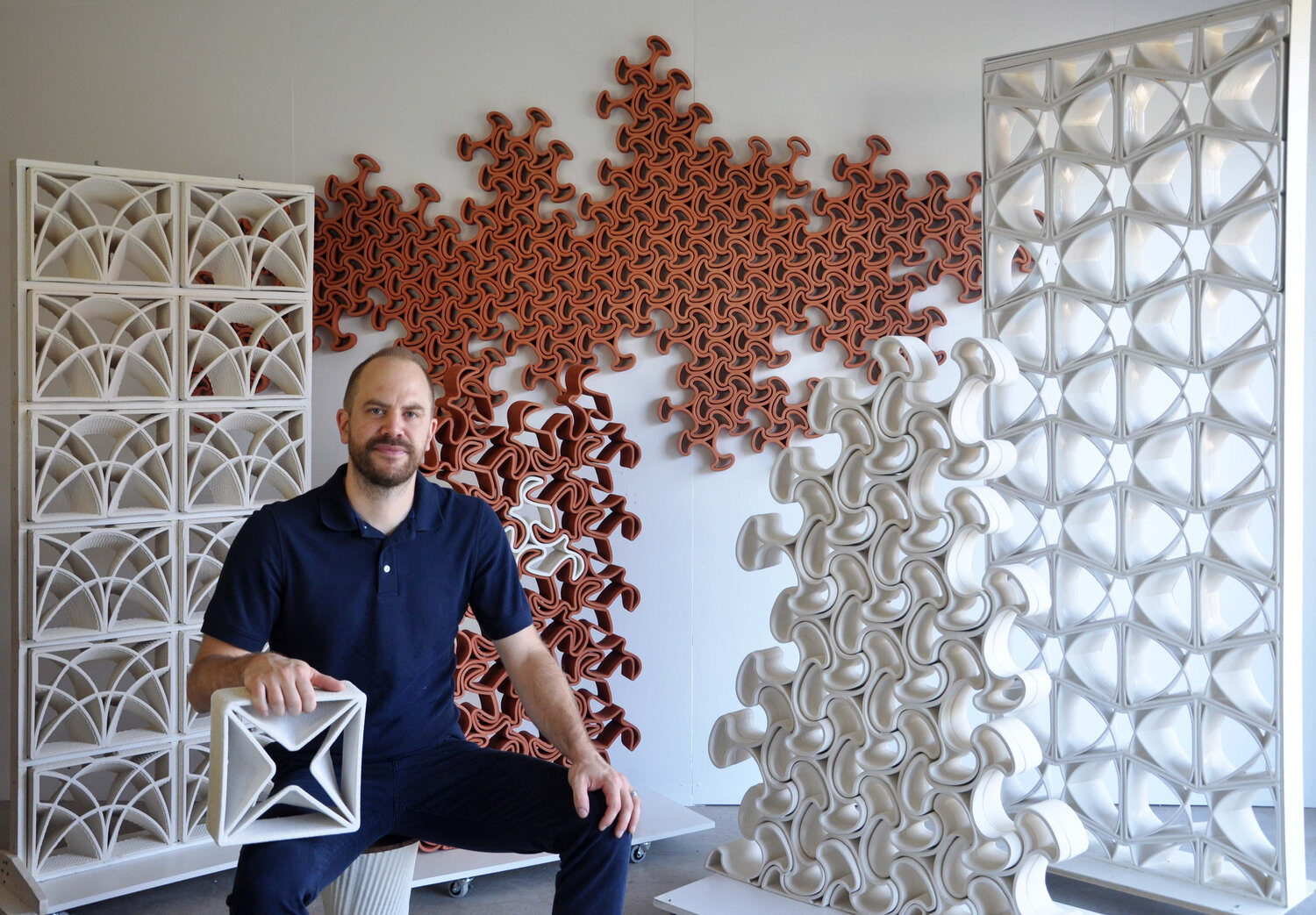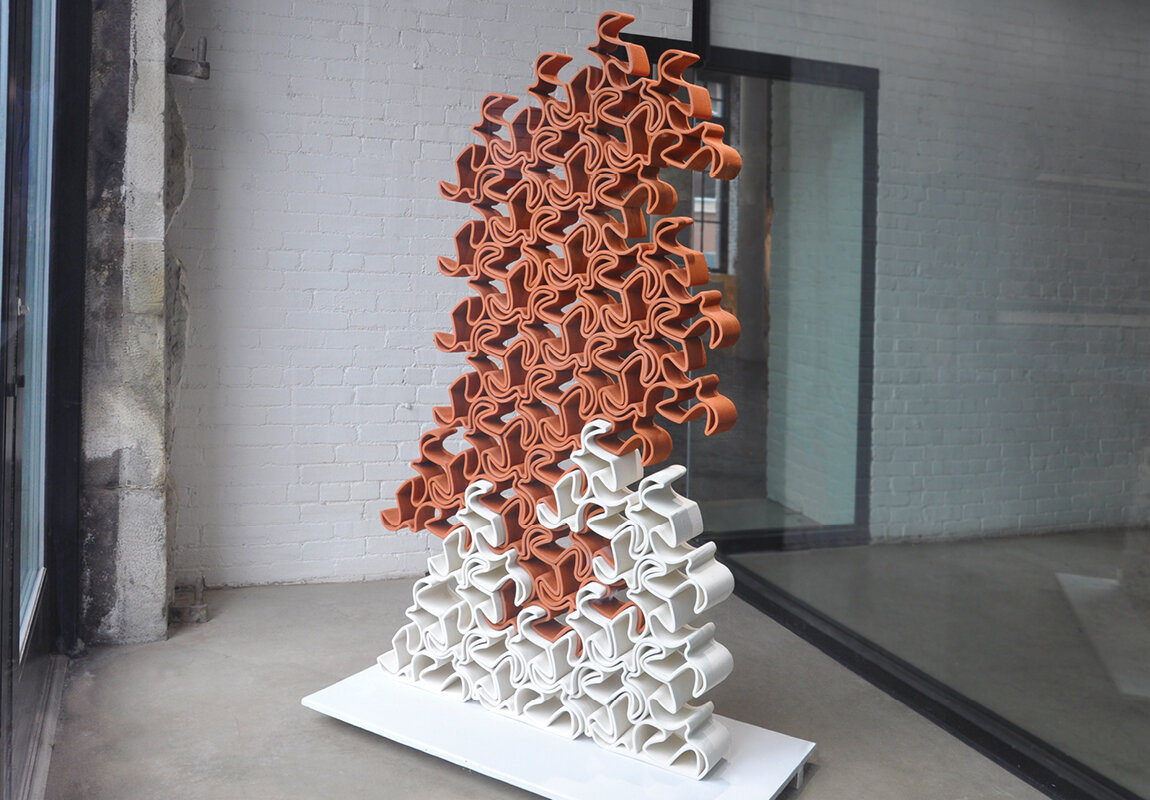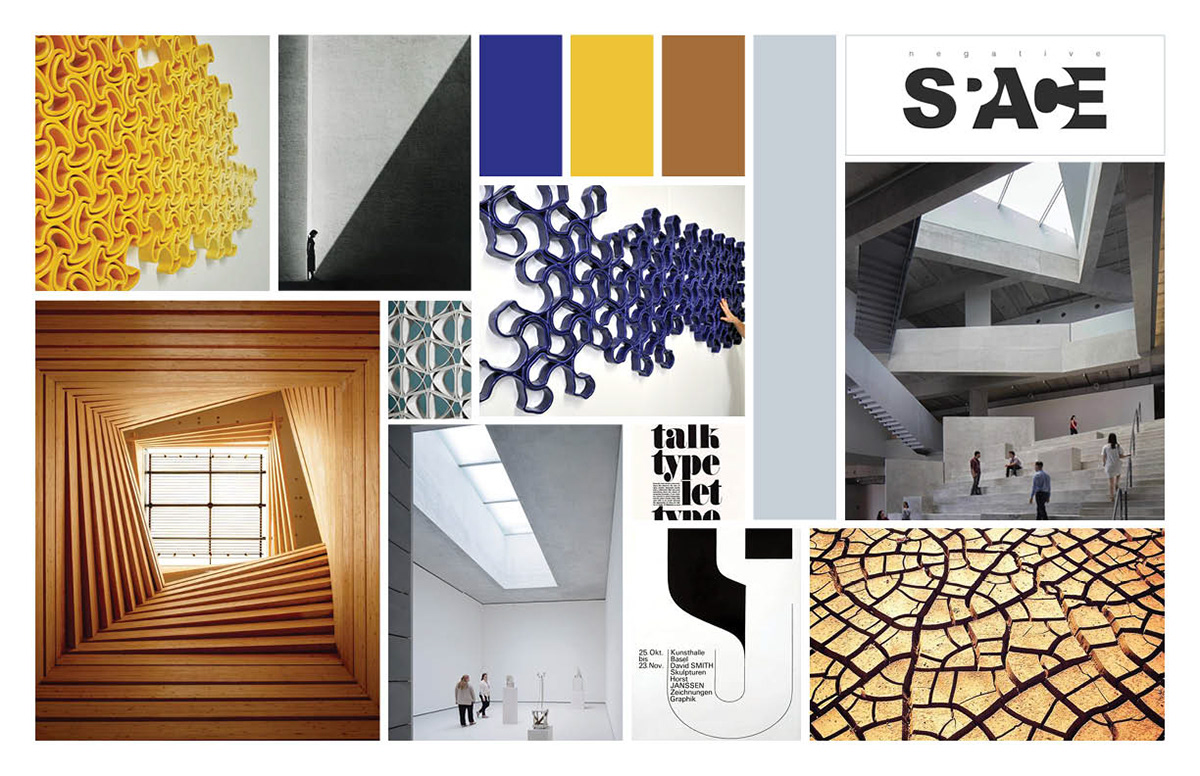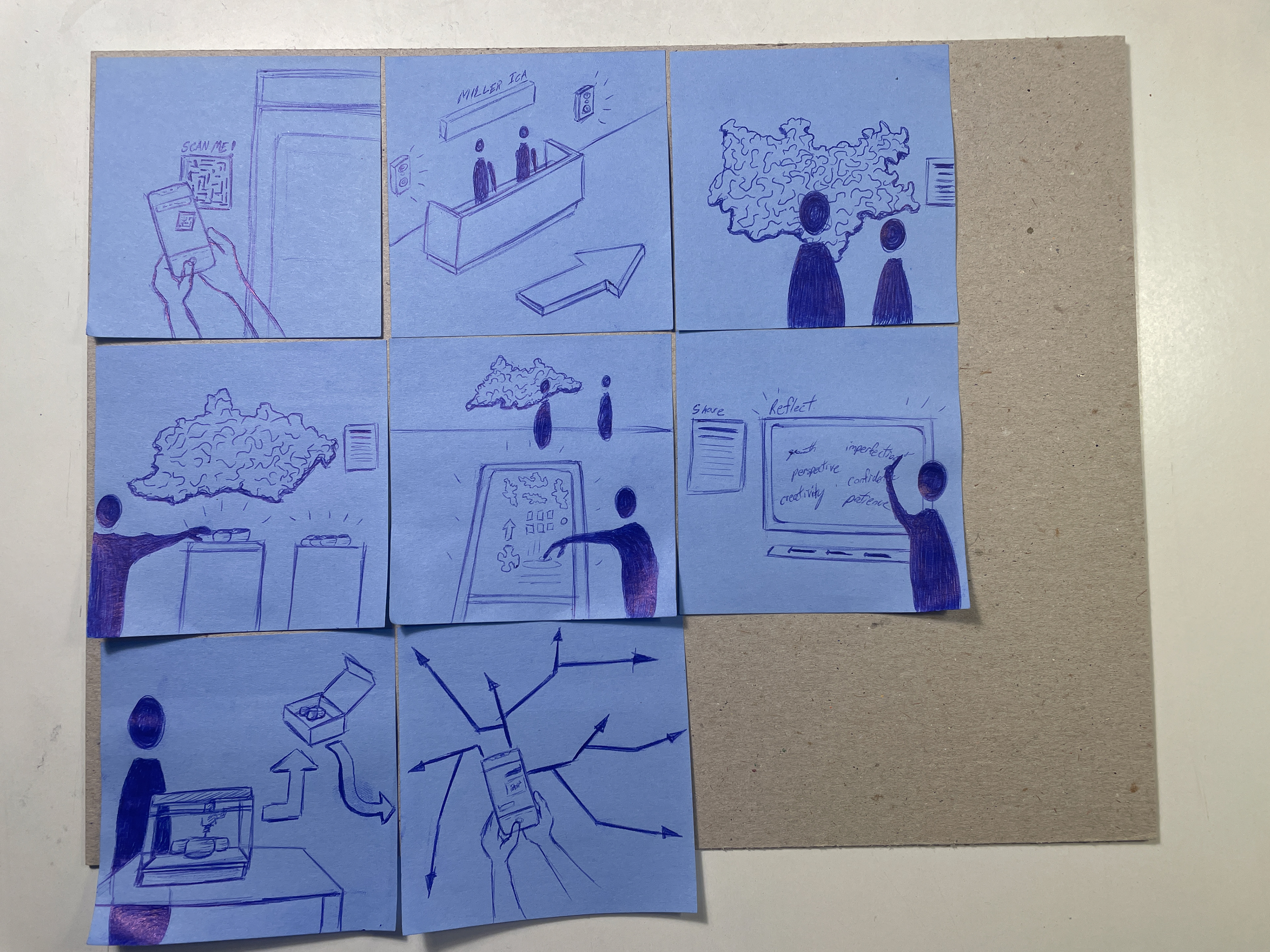 SketchUp  |  Figma  |  InDesign  | Tinkercad
After figuring out the layout of the Miller ICA, I wanted to create a space for the audience to flow through and encourage movement. Sticking with more of an open floor plan, I broke the exhibit into three main rooms. As you come into the exhibit you'll find reception and a brief introduction about the artist and his work. Moving into the next room there are some of Brian's pieces, info on Pittsburgh architecture, biomimicry within design, and the artist's process. In the main interaction room you experience organic pattern and movement and are able to create your own piece of artwork. Finally you are invited to reflect and share your experience.
architecture  |  biomimicry  |  pattern  |  light/shadow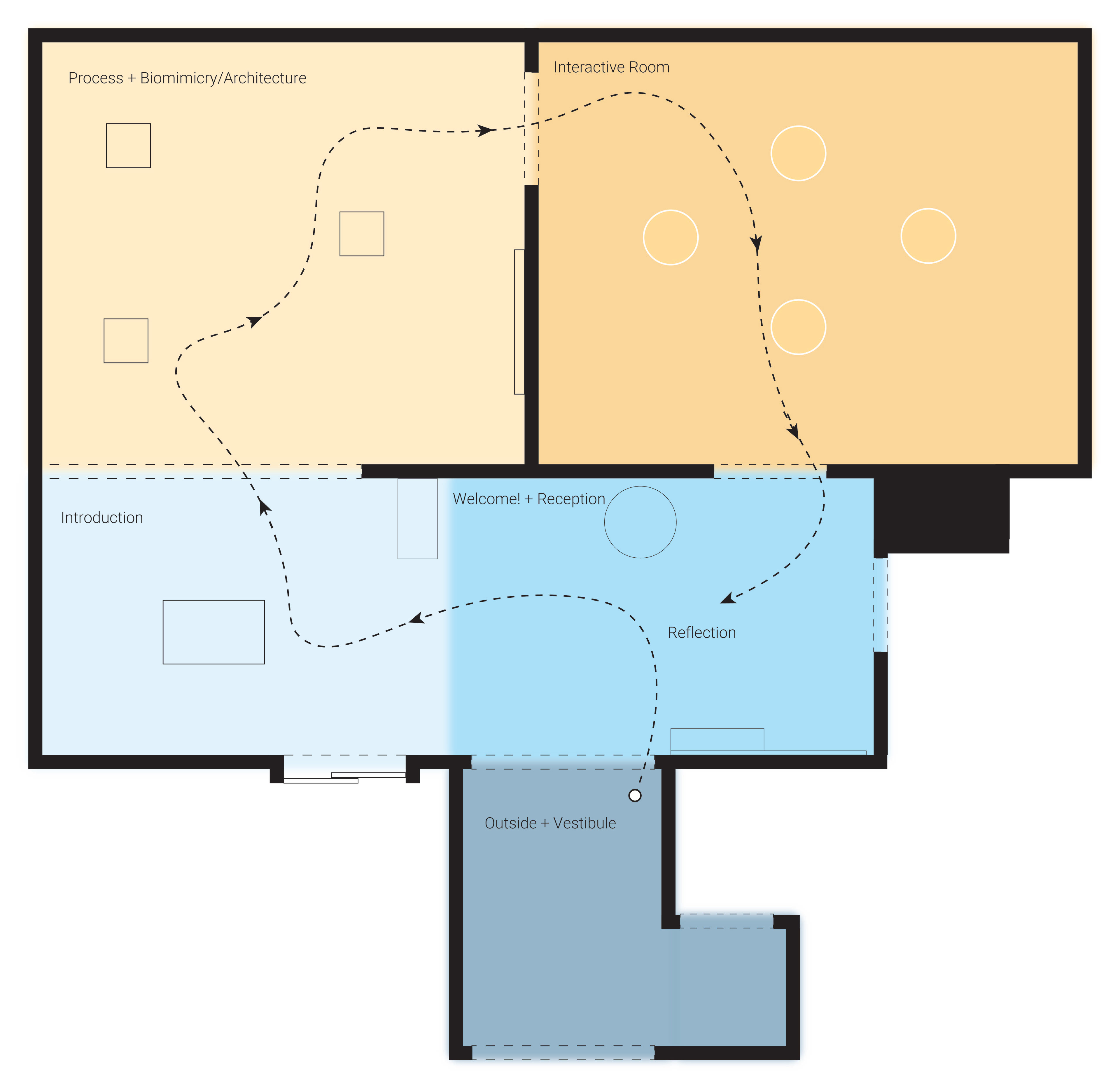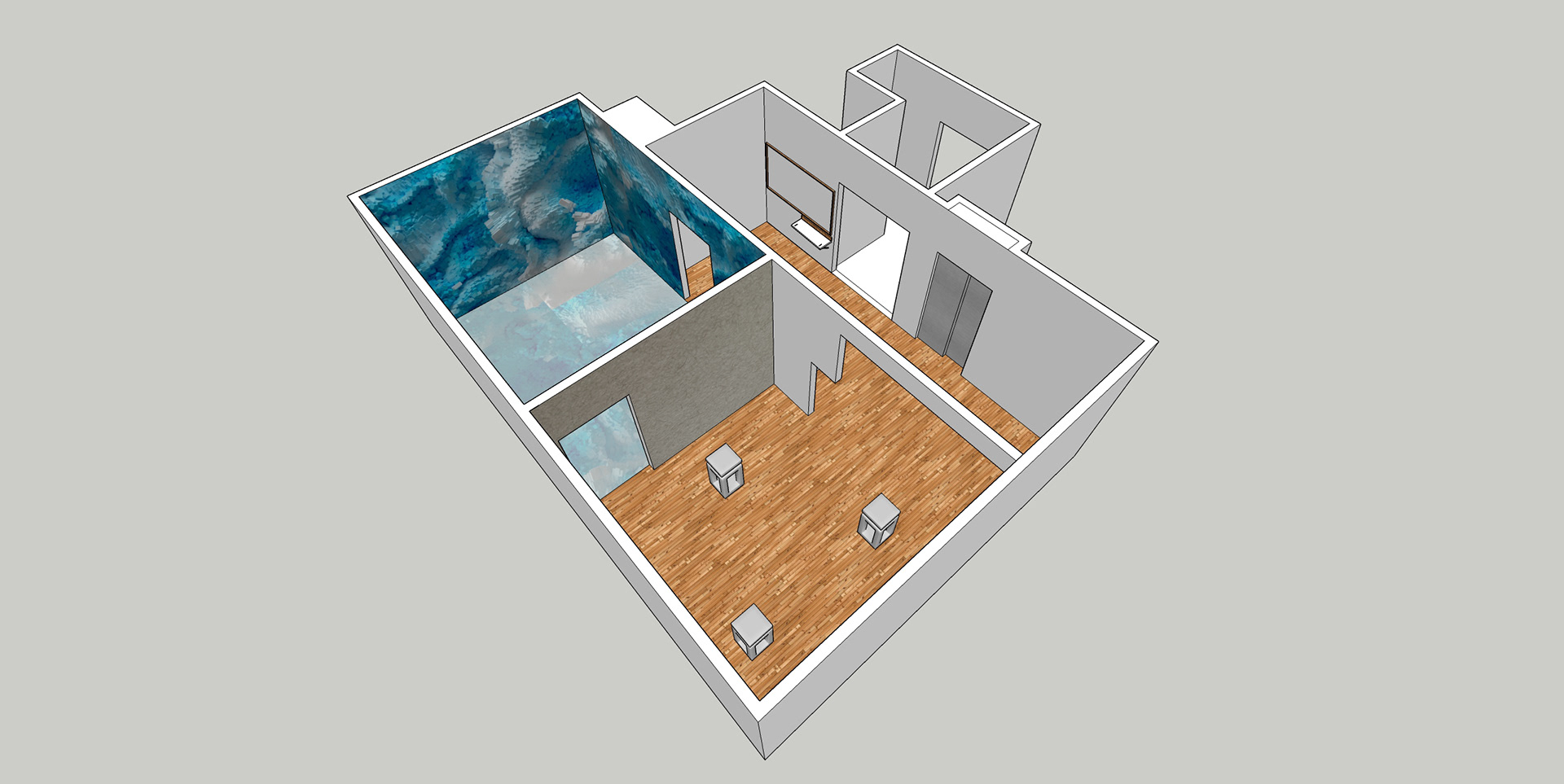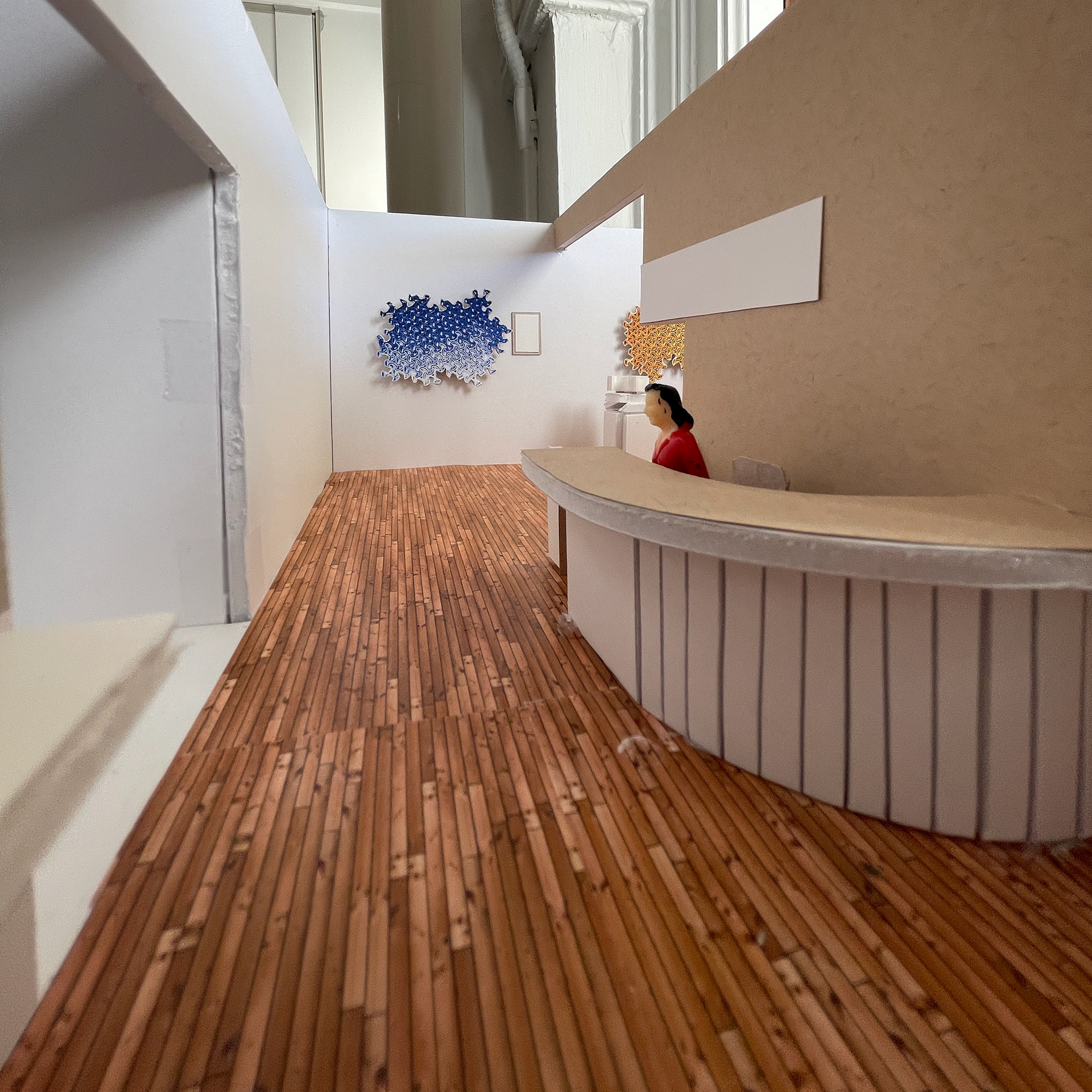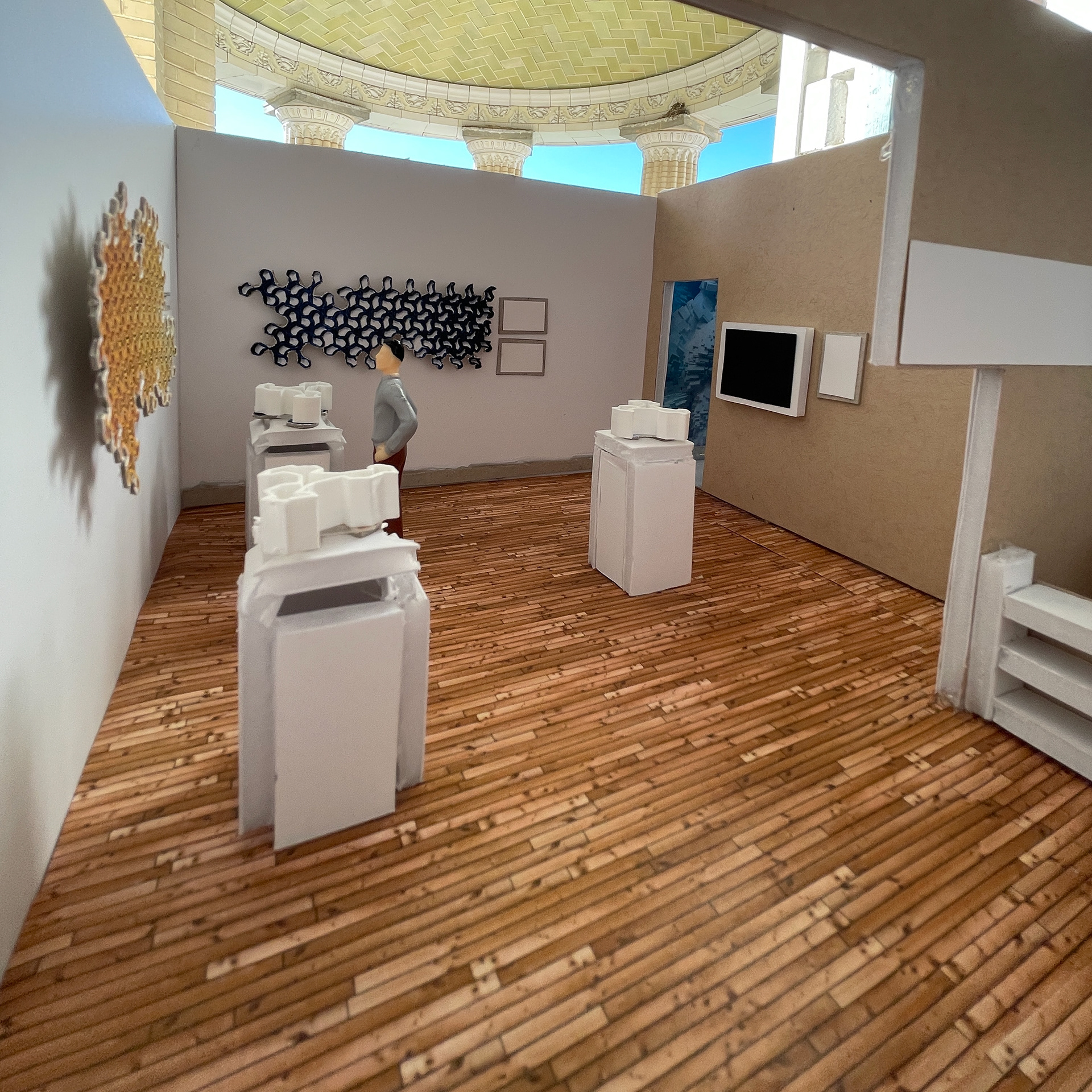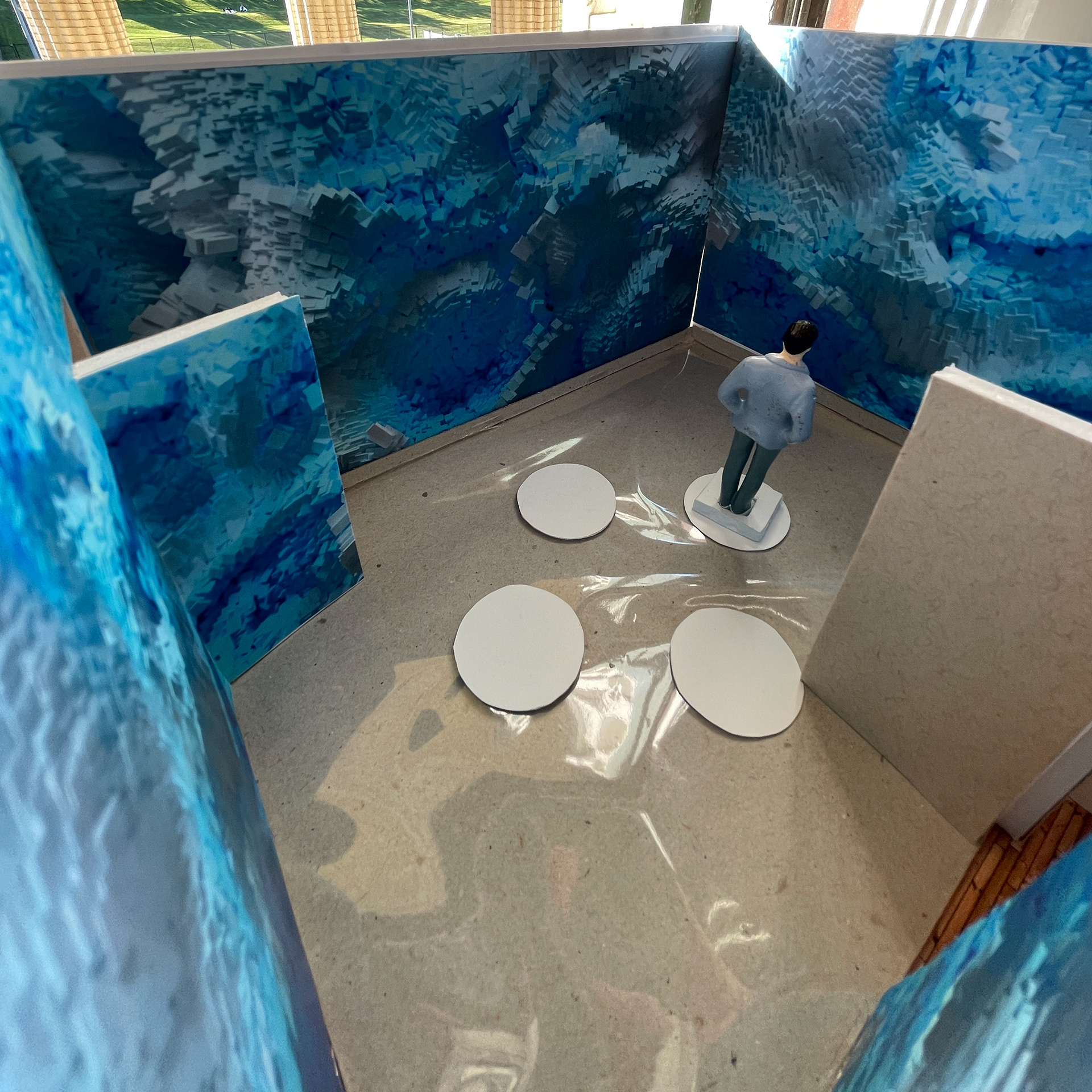 Figma  |  Illustrator  |  SketchUp  |  Photoshop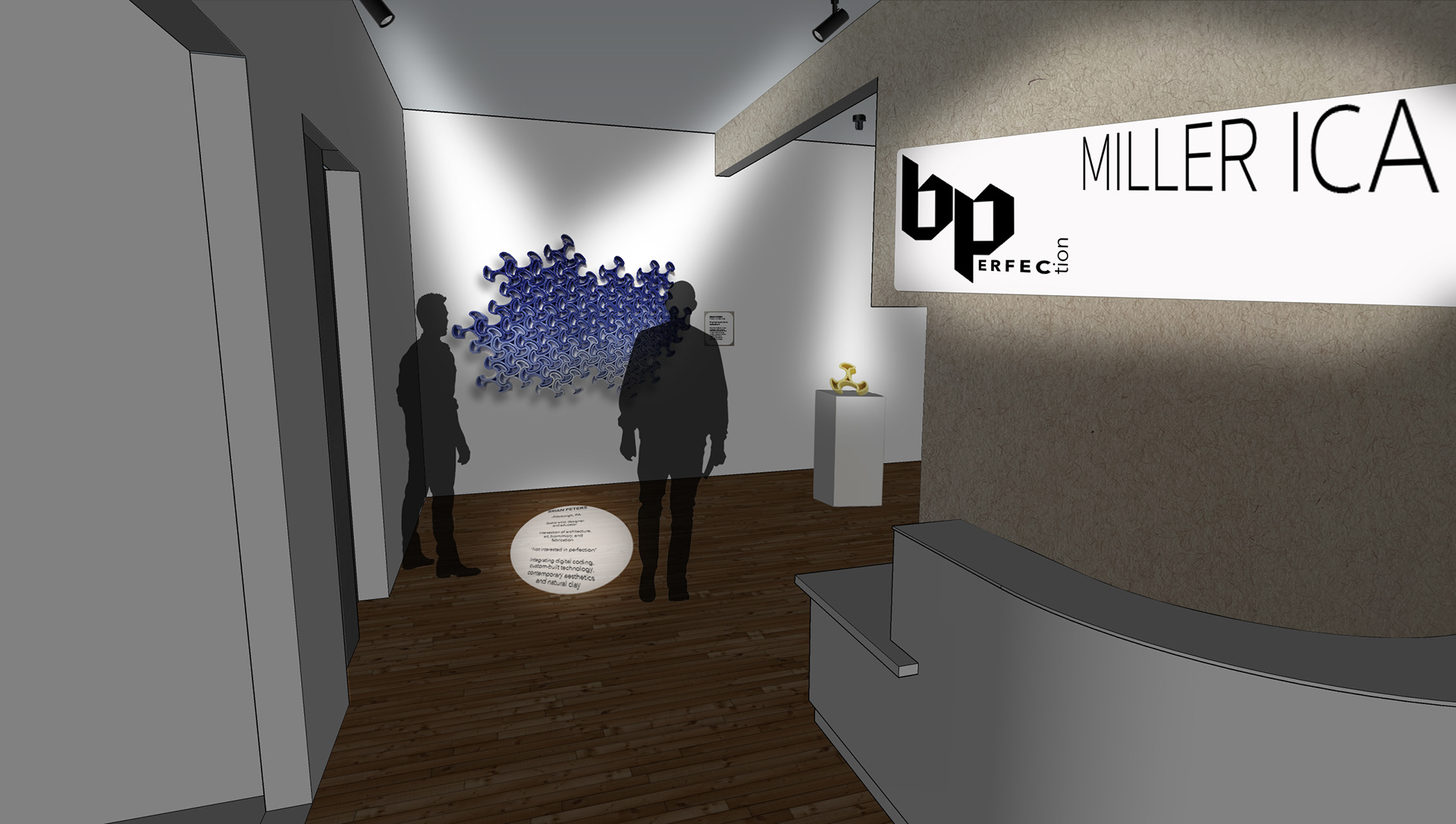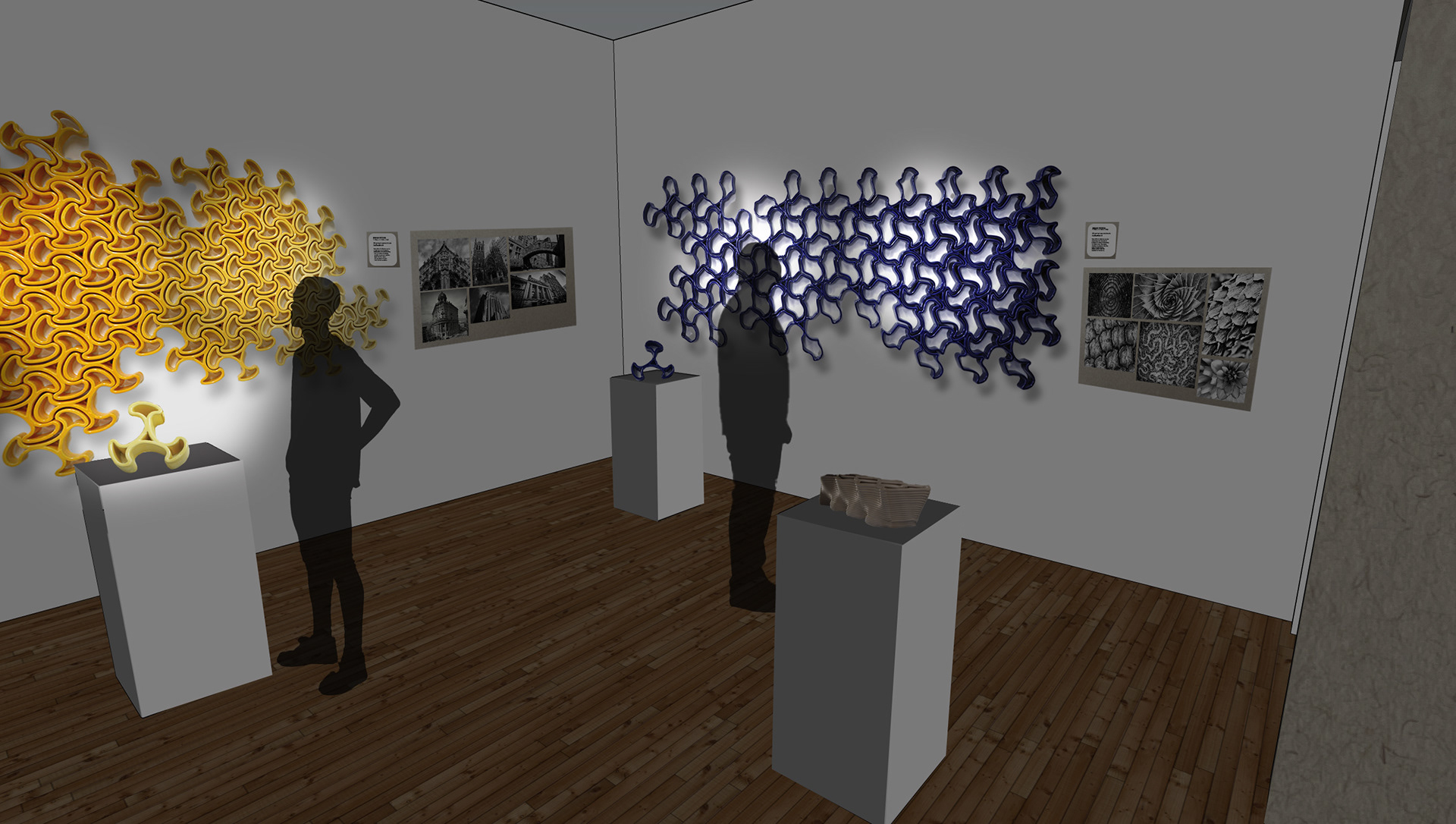 Overall, the message I want people to take away from this experience is to get out of your comfort zone and embrace your creative side. Brian Peters is not interested in perfection through machine-made tools, but rather enjoying the process by hand. Learning more about your surroundings and focusing on personal growth allows you to embrace what makes you unique. Also, being able to share this experience with others helps create deeper connections and hopefully encourages you to create without the final outcome in mind.